Music, lyrics and book
by Adam Overett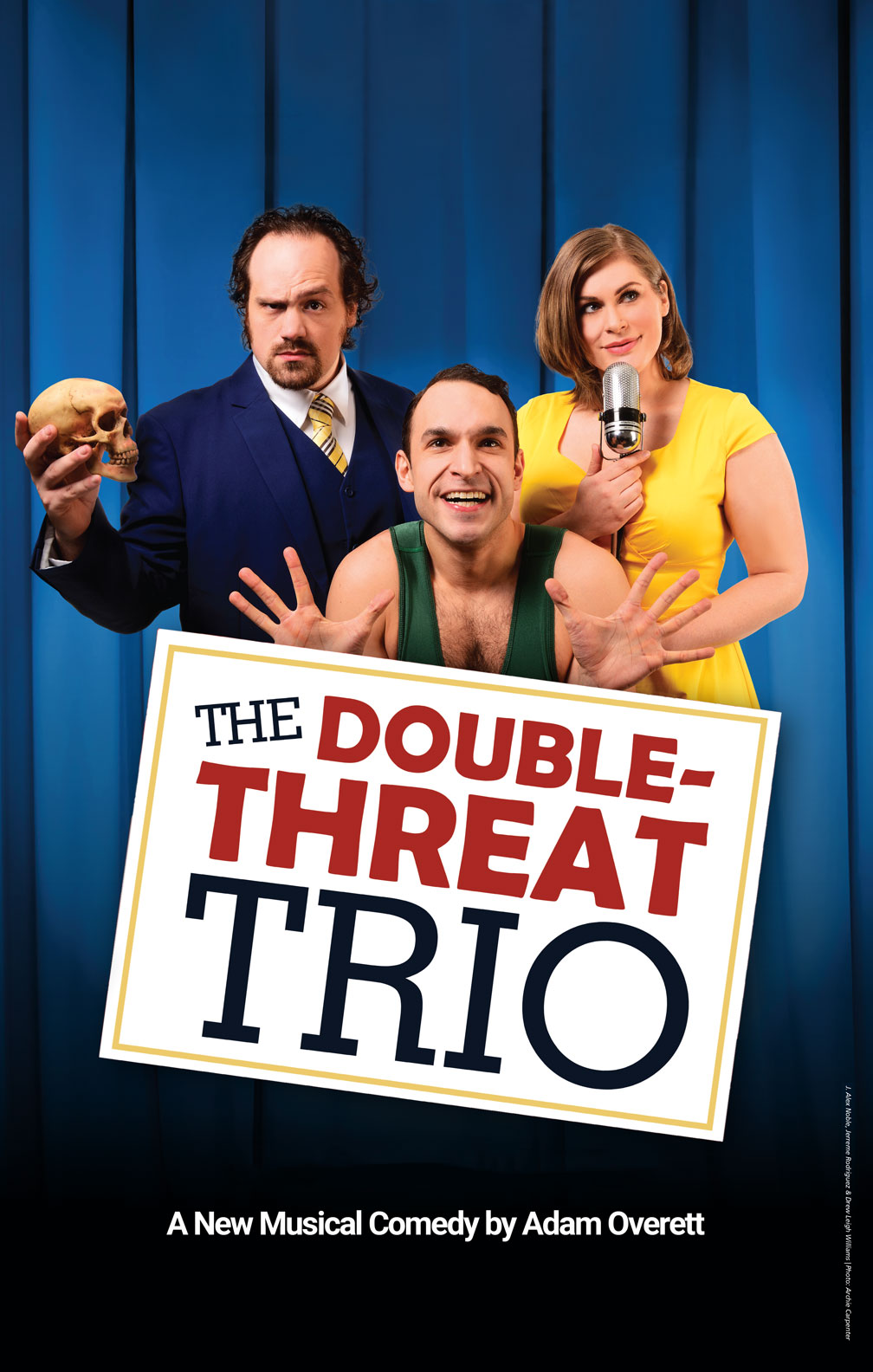 "THE DOUBLE-THREAT TRIO offers the equivalent of a delectable dessert: it's sweet, light, and pretty much guaranteed to give you a little dopamine kick." – The Pittsburgh Tatler
"I was cackling in my seat…you're guaranteed to love it!" – Pittsburgh in the Round
To make it on Broadway, you have to be a triple-threat — you have to sing, dance AND act. Nina sings, but can't act to save her life. Kenny dances, but can't sing a note. And Jamison, a classically trained actor, can barely point his toes. But together…they can be a star! When they team up with legendary theater diva Millicent (a writer / director / producer / choreographer / designer / stage manager), they're off and running toward the opening night of their dreams.
THE DOUBLE-THREAT TRIO received its world premiere production at Pittsburgh Civic Light Opera in February-April 2019.
Directed by Scott Weinstein. Starring (in photos below): J. Alex Noble as Jamison, Drew Leigh Williams as Nina, Jerreme Rodriguez as Kenny, Michelle Duffy as Millicent.
Demo tracks produced by Pittsburgh CLO (Mark Fleischer, executive producer)
Arrangements and Orchestrations by Frank Galgano & Matt Castle
Musical Direction: Matt Castle
Music Producer: Frank Galgano
Track Mixing: Matthias Winter
Recording Engineers: Daniel Alba, Jake Hanner, MP Kuo, Matthias Winter
Drums: Michael Blancaflor
Bass: George Farmer
Piano: Emily Whitaker
Guitar: Andrew Zinsmeister
Special thanks: Michael Croiter, Olivia O'Connor