My wonderful year as a 2010-2011 Dramatists Guild Fellow culminates in this showcase at Playwrights Horizons, where all 10 of us Fellows will present excerpts from the work we've developed over the year, under the tutelage of Lynn Ahrens, Stephen Flaherty, Andrea Lepcio, and many brilliant guest artists (including Stephen Sondheim)!
I'm presenting material from my new show MY LIFE IS A MUSICAL, performed by myself along with Emily Padgett (ROCK OF AGES), Kristine Reese Tighe (WICKED), Natalie Charle Ellis (9 TO 5), Billy Tighe (LA CAGE AUX FOLLES), Nick Dalton (LEGALLY BLONDE), and Alex Wyse (LYSISTRATA JONES).
My astoundingly talented fellow Fellows (playwrights and musical theater writers) are: Masi Asare, Chisa Hutchinson, Anna Jacobs, Peter Lerman, Bill Nelson, Kristen Palmer, Ayanna Saulsberry, Ken Urban & Stefanie Zadravec.
An exciting finish to a wonderful year — look for new material from this show soon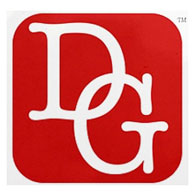 on my Writing page and in my Song Store!